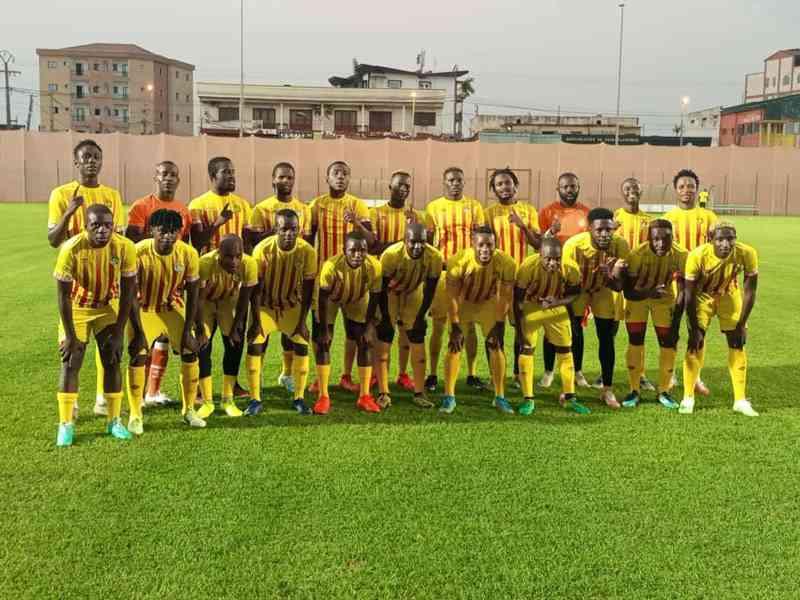 BLACK RHINOS..........(2)3
SHEASHAM................(1)2
SHEASHAM coach Lizwe Sweswe cut a sombre figure after his team's survival hopes suffered a major blow when they lost 3-2 to Black Rhinos at Bata stadium yesterday.
Sweswe admitted fate is no longer in their hands, going into the last match where they host FC Platinum at the same venue.
Lot Chiwunga, Chelsea Nyakope and Valentine scored for Black Rhinos in either halves while William Stima and Physiwell Madhazi were on target for Sheasham.
Sweswe said: "We didn't defend well. "I have a feeling that our chances are very low. We will see the next game. I as a coach, I have tried. The institution still needs a foundation, a team to compete on these high levels.
"I'm not giving up, but we must have a plan. To ask ourselves, where are going from here as difficult as it is."
Black Rhinos gaffer Saul Chaminuka said his focus is now on their final league game against Simba Bhora.
"It's a game that we needed to win. "Since the league started, our team has not won twice on the trot. I have been challenging the team that we needed to win twice on the trot so that we get out of the relegation zone.
"But its fine, we have this game before us which is a decider. It's a game we cannot think of anything that is not a win. It's now or never," Chaminuka said.
A 10 minute goal by Lot Chiwunga put Black Rhinos in front before Stima restored parity 18 minutes later.
Rhinos were back in front just before the halftime break courtesy of Chelsea Nyakope, tapping in the ball from a free kick.
Physiwell Madhazi levelled matters for the Gweru-based side 64 minutes into the game.
But the soldiers showed character as they went into the lead again, through Valentine Katsande.
Katsande slotted the ball home from a rebound after Sheasham goalie Elton Sibanda spilled a free freekick whipped in by Chelsea Nyakope.
Three of the five team from 13th placed ZPC Kariba who have 38 points to Sheasham in 17th with 35 points on the 18 team standings could go down next week.
Yadah FC are 14th on 37 points while Rhinos and Triangle, occupy position 15 and 16 having the same number of points as Sheasham.
TEAMS
BLACK RHINOS: L Gonese, C Nyakope, G Saunyama, A Gahadzikwa, D Mutimuzunze, G Dematsika, K Nyakudanga, V Katsande, L Chiwunga, E Katema, S Chikwerengwe(M Mahodobi 75').
SHEASHAM: E Sibanda, C Kwaramba, P Madhazi, L Masveure(D Masukuta 90'), W Stima, D Mangesi, L Jani(K Musharu 86'), R Useni, T Jubane, P Shoko(S Mhare 62'), T Marira(T Chidhobha 62')
Related Topics