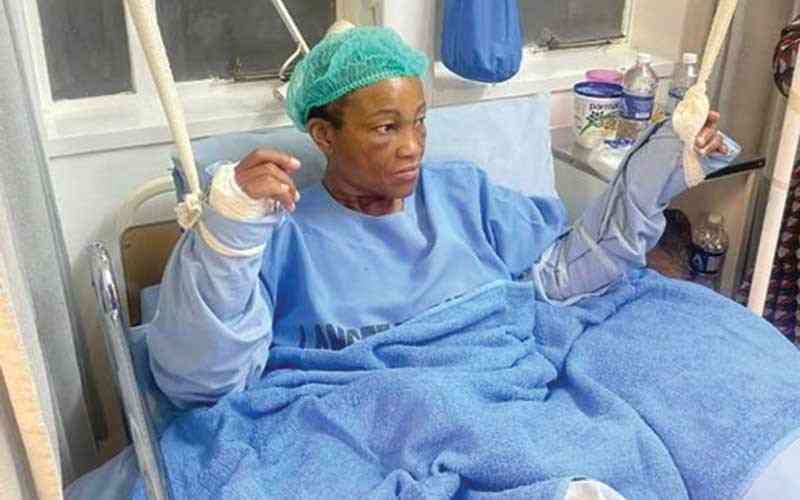 Recent incidents of political violence, including the vicious attacks on opposition supporters and officials in Insiza and Matobo, which left Member of Parliament, Jasmine Toffa with broken arms, are a frightful indicator of what the coming elections are going to be like.
In is becoming increasingly clear that Zanu PF is going for broke; prepared to deploy everything in its possession, including state power and brute violence to retain political power.
Listening to the tacit violence in President Emmerson Mnangagwa's address to teachers in Harare last week, and the open brutality in Owen 'Mudha' Ncube's speech in Mberengwa a few days earlier, one is left with no doubt that Zimbabwe is in real danger of another violent and bloody election.
The writing — bold and screaming — is there on the wall.
"You have been told that 2023 will be worse than 2008. We will not just leave you while you are selling out," said Ncube.
The feared Midlands godfather was fired as State Security minister in January this year for "improper conduct" and fanning violence during Zanu PF's provincial elections in the province.
"Even during the liberation struggle, there were sell outs but they were dealt with. Some left their grandchildren. If you sell out, we are going to deal with you in a crude way," he said in apparent reference to the orgy of violence which left over 200 opposition supporters dead during the 2008 presidential run-off election campaign.
Immediately after Ncube's chilling threat, Bulawayo Proportional Representation legislator Jasmine Toffa had both arms broken in a brutal attack by Zanu PF thugs in Insiza where she was campaigning for her party candidate. There had been similar attacks on the opposition apparently by the same Zanu PF groups the previous day in Matobo.
Toffa said her assailants used sticks, logs, fists, and stones. She said besides the injuries, she had never expected to be dehumanised the way she was.
This period leading to elections is critical to the determination of our destiny.
We should, therefore, as a nation, work together to ensure that we bring hope and not despair; fruit and not harm; prosperity and not more poverty to our country.
This country has suffered immensely and unnecessarily in the past two decades or so, because we knowingly have not done the right thing during this crucial period.
Politicians have wantonly abused people's constitutional right to choose leaders of their choice and the country has endured the painful consequences of disputed polls.
The levels of violence, bloodshed and mayhem that characterised Zimbabwe in 2008 made the country an outpost of tyranny, just below a rogue state in an axis of evil.
Zimbabweans would rather carry on without elections than try to chase democracy by enduring another June 2008! So many people were brutalised and others killed at torture bases that are still out there; only waiting to be reactivated.
We should all go out to vote without fear – only favour for political leaders of our choice.
Related Topics