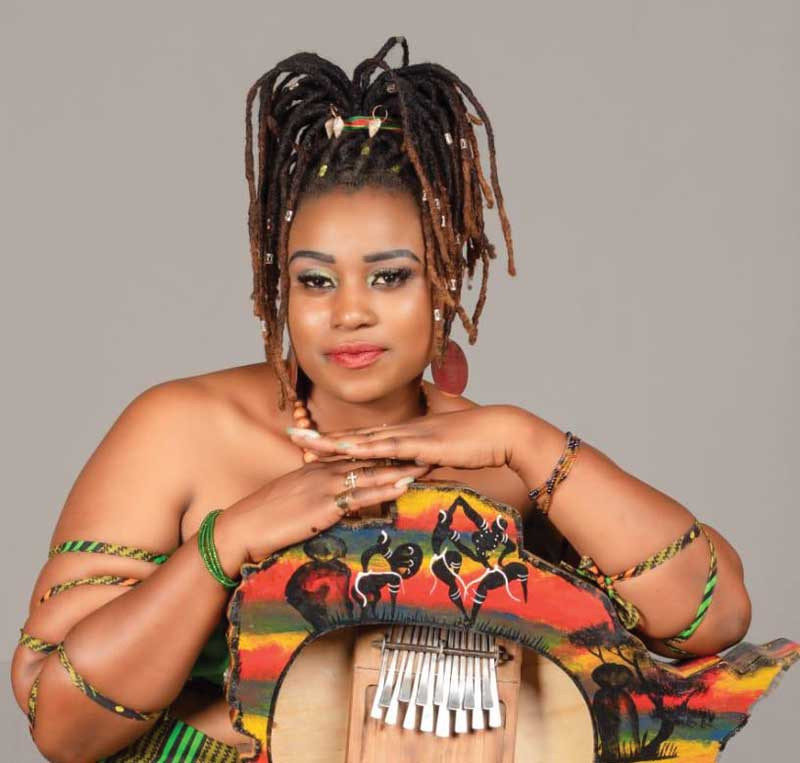 Chibuku Road to Fame, Harare province winner Chashe Band fronted by Gladys Telah Walani, who uses the stage sobriquet - Mbira Bae – says they expect their road with Chibuku to bring them fame.
Chashe Band, an upcoming traditional music outfit shrugged off competition from nine groups at the provincial finals held at Warren Park bar last week to book their place into the national finals to be held at Glamis Arena on October 1.
The popular Chibuku Road to Fame talent search made a return after almost a three-year hiatus due to the Covid-19 pandemic.
The competition, a collaborative effort between Delta Beverages — through its Chibuku brand, and the National Arts Council of Zimbabwe, aims to identify and promote musical talents.
Chashe came out first with Oceans Waves taking the first runner up position and ZCM Ensemble taking the second runner up position.
Speaking on the sidelines of the competition, Walani said they hope to get fame and support the band needs.
"When we entered the competition we had many expectations and hopes," she said.
"I hoped to get the fame so that people can know me there.
"I do traditional music and don't want it to die; it's my wish to preserve our tradition through music.
"I hope to win at the finals and we want people to know about us.
"We don't have a manager and funds to further our trade. So we hope the Chibuku finals will expose us to partners and sponsors."
For coming out first, Chashe Band bagged prize money of US$2 500.
"The prize money we won will be invested into the preparations for the finals so that we get there, ready and prepared to win more," she said.
"And in this case, it's not about the money but the recognition and expose to potential partners and sponsors, hence we should be well prepared.
"I am grateful for this competition it has really changed our lives and I think it will do more since we will be in the finals.
"I am also grateful to the band, which plays for me.
"If it wasn't for them, we wouldn't be here now."
Chashe Band was created six months ago and has been rehearsing till they staged their electrifying performance, which saw them winning the provincial ticket to the finals.
Past Chibuku road to fame winners include Progress Chipfumo, Romeo Gasa, Mark Ngwazi and many more.
Related Topics