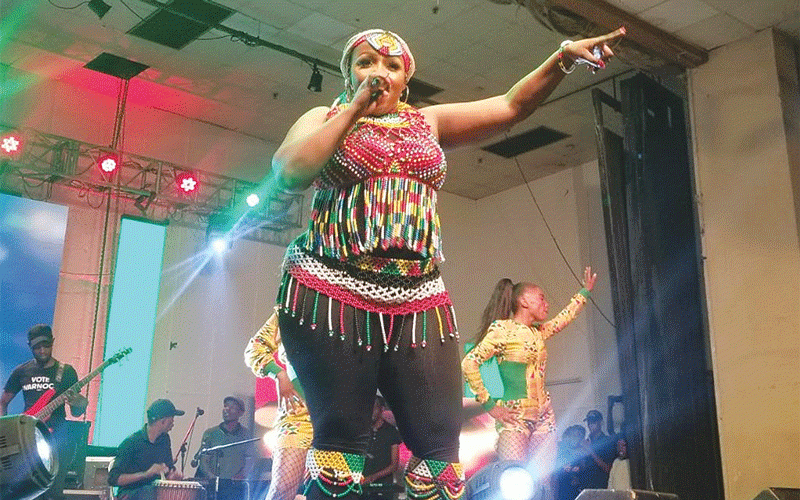 A NUMBER of socialites and celebrities have joined the Zanu PF primary elections race ahead of the national general elections expected in August.
However, the primary elections set for yesterday were postponed to a later date due to "overwhelming responses by candidates". The ruling party's political commissar Mike Bimha said the next date will be announced after a politburo meeting.
Musicians and football administrators are in campaign overdrive with posters making rounds on social media.
Among the female socialites and celebrities to join the ruling party's internal elections are Sandra Ndebele and Alice Tagwira.
Ndebele has set her eyes on being a Zanu PF councillor in Ward 20, Pelandaba-Tshabalala in Bulawayo where she will face stiff competition from Zanu PF youth league national executive Thabo Thwala.
Social media users were divided when Sandra Ndebele's campaign poster made rounds with many criticising her entry into active politics whilst some defended her.
Ndebele's involvement with party politics became more visible when she was appointed Zanu PF women's league Bulawayo representative for Young Women in Economic Development.
Tagwira is vying for the Zanu PF ticket to contest as the Member of Parliament for Southerton constituency in Harare.
Born and raised in Masvingo's Runyararo West suburb, Alice Tagwira is a women's rights activist and founder of She Glows, an organisation which seeks to address the plight of single mothers and create as many opportunities for them as possible.
In a previous interview with Standard Style, Tagwira, a single mother, said that it was important to advocate for proper and fair legal and economic representation of single mothers.
"These mothers need jobs, scholarships.
"They need to be taught about wealth creation, parenting skills and so forth. I have also seen mothers suffer with their kids. I believe that co-parenting must be imposed with tight measures as long as it works in favour of children. As for the rest of the women, I want them to take up space in male-dominated environments.
"Their political, economic and social rights should not be infringed on," she said.
Related Topics