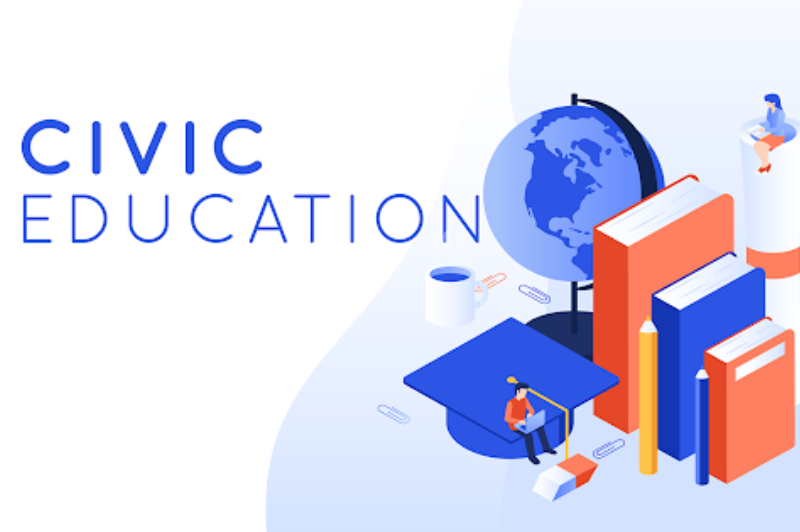 By Raymond Millagre Langa THE modern artist has to be aware of the important role that they play in processes that orient to civic education.
Civic education encapsulates the conveying of knowledge of a country's political systems and context.
Civic education in our context remains a challenging and very topical issue; especially on the premise of the involvement of the artists, who, whenever they try to promote civic awareness are misconstrued as being involved in politics.
The art of civic education encapsulates disseminating information on the systems of government, the nature and the powers of the offices to be filled in an election, and the principal economic and socio-political issues which face the nation.
Civic education also encapsulates the equal rights of women and the importance of peace and national reconciliation. Civic education helps accentuate the artist as the conscience and the voice of the society.
Zimbabwe is on the road to the watershed 2023 elections, and I have been following the statistics released with regard to voter registration which show that the numbers of registered voters especially among the youth remains very disturbingly low.
Some of the causes of low voter registrants is lack of awareness by influencers such as artists who have the capacity to change the mindsets of the youths.
The sad reality is that artists with a huge following on social media spread toxicity rather than awareness on different civic issues that remain of importance.
The art of influence is taken in the negative and in a quest for fame and self-glory which brings no growth.
However, in Zimbabwe it is evident that some very influential artists that I am not going to mention by name end up choosing not to dabble in politics because of polarisation and the possibility of losing followership.  Politics in this country can also be very violent and as a result some artists choose to stay away from it.
In democracies, artists should be actually making money during the pre-election period through being hired to perform at political rallies and campaigns without necessarily becoming targets of political violence afterwards.
Artists have a role to play in voter and civic education, which remains necessary to ensure that all constituents; that is, men and women alike understand their rights, and how and where to vote. Civic education is apolitical; it is merely spreading awareness to ensure that people exercise their rights freely.
To vote remains something which is a right, and can never be attached to any political connotations. The simple truth is that for an election to be successful and democratic, therefore, people must vote and voters must understand their responsibilities, and they need to be sufficiently knowledgeable and well informed so as participate meaningfully in the voting process.
The artist's involvement in processes of voter education, for example, means that they disseminate the information, material and programes which remain designed to inform the voters about the specifics and mechanics of the voting process through their works of art.  This can be in the form of drama, song, poetry, or other art forms.
This entails disseminating information on where and how to register to vote, and how people can check if their names are on the voter's roll, and the types of elections being held, as well as what they must look out for in candidates. Many of the youth are not aware, or remain ignorant of the importance of registering to vote and exercising their right to vote. They are also ignorant about the roles of Members of Parliament and councilors.  This affects the quality of people that end up being voted for in positions of power because people do not necessarily understand their roles.
An important aspect mostly overlooked is that of how voter and civic education spearheaded by artists can be critical in the enhancement of women's participation in elections.  Women have not been effectively participating as they do not have the financial prowess and know-how of how to campaign.  Artists can actually encourage participation of women in elections as candidates, not just voters.
In this regard the artists have to play a role in enhancing the accessibility of voter education to everyone, especially women and marginalised communities such as those in the rural areas.
The disadvantaged groups like people with disabilities and those in very poor and remote areas need more civic education from the artists who can use various art forms such as jingles and theatre or poetry or visual art as tools to stimulate consciousness on the individuals within the community.
The use of Art and the role of artists in civic education takes into account the factors that relate to high illiteracy or the use of different languages such as in the case of Zimbabwe where 16 languages are recognised by the 2013 Constitution. Minority groups have to be targeted as they remain in a state of infordemia. Art is the simplest way to educate and convey a message so as to encourage participation in civic issues, and in the process it promotes awareness of rights.
The various manifestations of art can be of use to help in bringing awareness to the universality of suffrage and hence the need to create a culture of participation so as to instigate development and growth. Civic awareness coming from the artist will help curb discrimination and oppression and enhance the voice of the marginalised. It remains unfortunate that many of the artists remain driven by selfish ambition based on their benefits overlooking the importance of fighting for the equality of all.
A creative approach can help ensure information to spread further and to become better understood. While some election management bodies may limit themselves to posters and direct mailings to voters, artists can be even more creative and are able to organize materials or activities such as street theatre, role playing, radio spots, jingles, songs, comic strips or internet campaigns to ensure that all voters have access to the information they need to participate intelligently in the voting process.
Women's groups can be especially effective in developing materials that will resonate with women voters, and this can be done by engaging female artists who need more exposure and have a deeper story to tell. It is good practice, however, to have all voter education material vetted by the election management body, the Zimbabwe Electoral Commission to ensure it is accurate.
Ideally, election management bodies should also engage artists as their voice can help build a deeper awareness on issues that orient to voter education.
Right now the country is struggling to deal with electoral violence, but artists can be used to encourage peaceful and fair elections through their art and huge followership.
To all the youth I encourage you to register to vote because the future is in your hands.
Raymond Millagre Langa is a musician, poet, writer, orator and founder of Indebo Edutainment Trust.  Follow Raymond Millagre Langa on Millagre Ray on Facebook and Instagram @Millagre Ray L, and email indeboedutainmenttrust@gamail.com and millagrepapaito@gmail.com
Related Topics