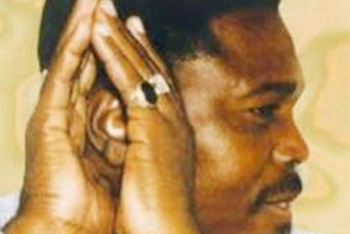 BY SINDISO DUBE ON the night of November 20, 2000 the giant but no so giant Large City hall in Bulawayo was to play host to a number of musicians from Bulawayo headlined by Lovemore Majaivana who had by that time crossed the Shangani River and found a new base in the capital, Harare.
Black Umfolosi, Sunduza, SIyaya, Paul Lunga and Jazz Impacto, Imbizo, Albert Nyathi and the headline act Majaivana graced the event dubbed Bulawayo Music Night jointly organised by Majaivana, Nyathi and Majahawodwa Ndlovu, popularly known as Jeys Marabini.
The show was a painful reminder and confirmation to why he needed not just to quit music but to also leave the country.
That was to be Majaivana's last show in Bulawayo and in Zimbabwe before he left Zimbabwe.
The crowd which turned out wasn't enough to fill the City Hall. The City Hall proved and has for years proved to be a 'giant' arena for Bulawayo artists but a good hunting field for those coming from outside the city.
A few years back, the late Cont Mhlanga in an interview with the media said he had prophesied Beater Mangethe's death, artistically when she organised a show at the Large City Hall after the success of her smash hit 'I come from Makokoba'. Mangethe was to die in a few years to come.
"People didn't turn out in their numbers for the show we organised and headlined by Majaivana. We made a huge loss," said Jeys Marabini.
"Majaivana always bemoaned the lack of support by his own people in Matabeleland and the unfair music structures in the country and all he wanted at that time was to quit music and leave the country. That show was meant to have the musician perform in his own city before he went on with his plans and the show confirmed why he wanted to leave. He was to leave the country a few months later.
This was the first and last show I worked with Majaivana as a promoter. I was introduced to him by Nyathi (Albert) and I stayed with them every time I visit Harare. We did everything to make the show being a success. We advertised, paid everything. Every artist was paid but people didn't just come in their numbers. The hundreds who came through had a great time, but wished if only more could come, the same way they fill the city hall if it's an artist from outside," said Marabini.
Marabini made a huge loss but still paid everyone including his main act (Majaivana).
"Uyabona Ndlovu (Marabini) we failed to fill up the venue, abantu didn't come. That's why I always say I want to leave everything," said Majaivana to Marabini when he was being handed his performance fee in Mangwegwe suburb.
What broke Majaivana's heart was just a few months back the late Oliver Mtukudzi had sold out Large City Hall, with Majaivana part of the headline acts.
So electrifying was the show that the venue's furniture was destroyed.
"A few months before Majaivana's show, he had done one at the same venue with Tuku. It was sold out, chairs were broken that's the show which got the City council to ban chairs in the City Hall when there is a show. Till now no chairs are allowed," Marabini said.
What broke his heart is people came in numbers for a show with Tuku but when it was an all local (Bulawayo) show, people stayed home."
Marabini added that lack of support is not an old age phenomenon, it has again haunted the new generation of artists.
"It's sad to see artists from this region (Matabeleland) working extra hard but not getting the support. We have talented artists such as Mzoe7, Novuyo Seagirl, Msizkay, Skaiva and many more. They work day in day out but they do not get support.
It's sad to see people crowding for South African acts who will perform for only 30 minutes without a live band yet our own artists put extra effort than the foreigners but get ignored. We are called by all sorts of names such as cry-babies, but believe me these artists continue to do what they love doing, if they were cry-babies by now they would have quit music but still they soldier on in this harsh economic environment without any funding," he said.
Majaivana is now based in the United States  and the past two decades since he exited the stage, promoters have tried to get him to do another show or more shows all in vain.
In a documentary titled the Story of Lovemore 'Majaivana' Tshuma, the artist revealed why he quit and left Zimbabwe.
"I have been dealt blows below the belt. First of all was the language that I sang in. It didn't really bring me the fortune that one expects when you look at other people who sing in the widely known languages.
They get a better share of the profits. Its partly why i left music. Whenever I went to get my cheque, and I saw the other cheques for people who sang in other languages they had better cheques than mine. Okay, you might say my music was not better than theirs, and after travelling to places like England, Sweden, Denmark, Canada, we had full houses and here at home it was on tribal lines," he said.
All that's left is a catalogue of hit songs by Majaivana and the closest Zimbabweans have been to a Majaivana live set in the past two decades cover sets week in and week out in Bulawayo and Harare bringing nostalgic memories and a slight hope that one day Majaivana will come out of retirement and perform all his hits.
Follow on Twitter @Sindora_ZW
Related Topics