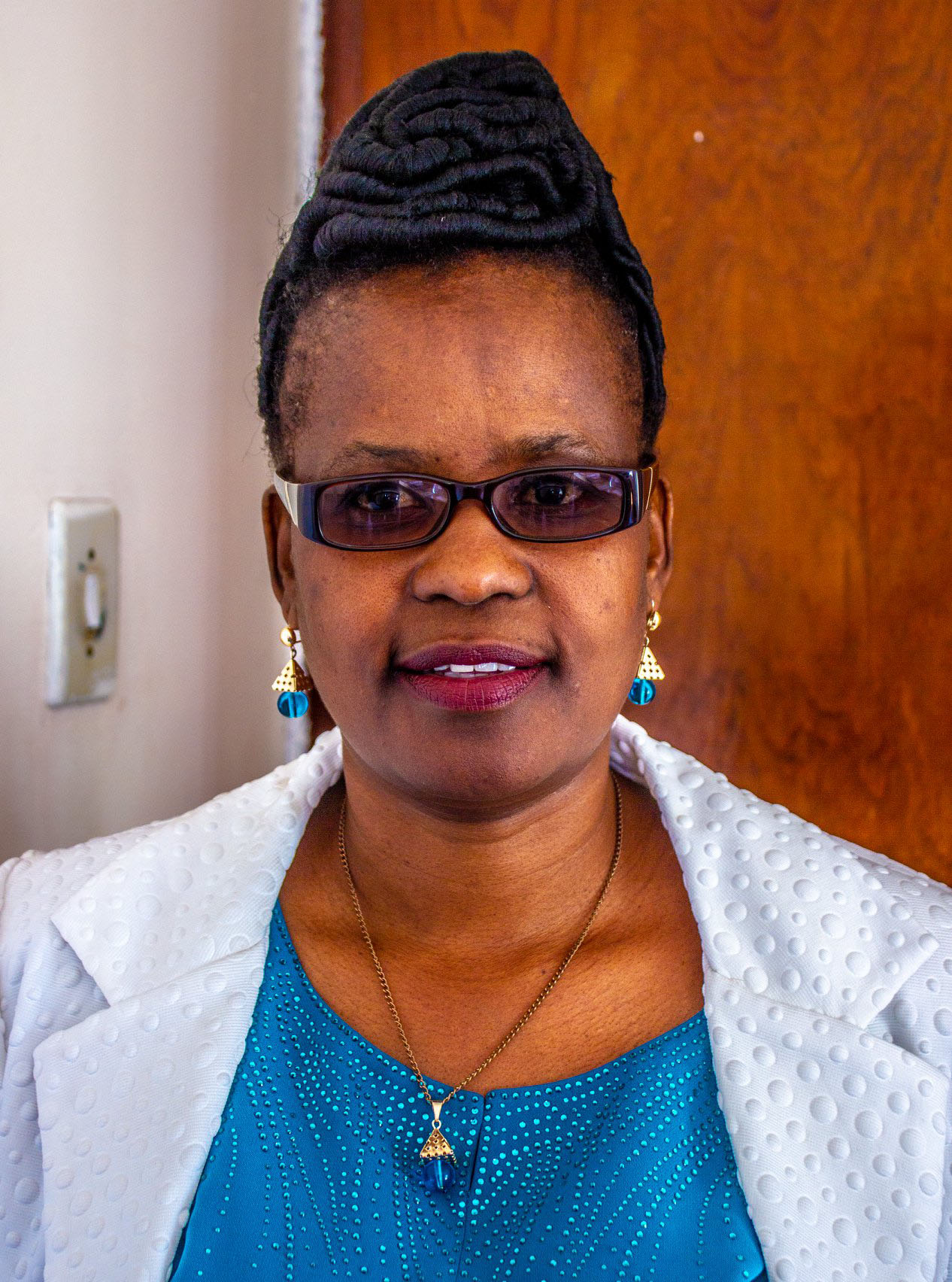 BY WINSTONE ANTONIO RECENTLY IN VICTORIA FALLS ZIMBABWE music rights association (Zimura), is a music composers and publishers association, established in 1982 to protect the rights of musicians and publishers under the Copyrightand Neighbouring Rights Act Chapter 26:05.
The protection of works of the mind such as literature, music and art is also provided for in the Copyright and Neighbouring Rights Act. Zimura is affiliated to the Confederation of International Societies of Authors and Composers based in Paris, France and also registered with the Zimbabwe Intellectual Property Office under the ministry of Justice and Legal Affairs. As part of its transformation drive, last week Zimura announced four new posts for its new board after its recent elective Annual General Meeting held in the capital. The new posts are director of information and publicity and the director of innovation and strategy post assigned to award-winning urban groover Alexio "Goodchild" Gwenzi and rapper Mudiwa Hood, respectively.
ICT and Courier Services deputy minister Dingumuzi Phuti, who was also appointed to the board, was assigned to the relationship management and liaison post, while Phillip Chifumbu was assigned to the events and planning portfolio. At the AGM, veteran singer and poet Albert Nyathi was re-elected as the chairperson of the board, while seasoned sungura singer First Farai got the vice-chair post with popular female gospel musician Janet Manyowa, a qualified accountant, retaining her treasurer post. Witness Zhangazha continues with his role as the association's legal advisor, while Zimura's executive director Polisile Ncube Chimhini remains as ex-officio member of the board, doubling up as the board secretary.
On the other hand,  Zimura is on the copyrights'awareness drive across the country's 10 provinces and to date have been in Masvingo, Gweru, Bulawayo and Victoria Falls. The  Standard Style's senior reporter Winstone Antonio (WA) caught up with theassociation's executive director Polisile Ncube-Chimhini (PNC) on the sidelines of the Victoria Falls copyrights awareness workshop last week to understand more about their operations among other issues.
Below are excerpts from the interview.
WA: Congratulations as you celebrate your 40th anniversary. How has been the journey over the four decades?
PNC: Zimura's journey has been both sweet and sour since its inception in 1982. Zimura has grown its membership, assets, offices in provinces, visibility and licensed users. The big challenge for Zimura has been the bleeding economy coupled with financial policies which has negatively impacted themarket.
WA: Would you say artistes are fully aware of your existence and your significance to them?
PNC: Yes and no. Artists, music composers in particular are aware of Zimura's existence as to what we do. Yes,the greater number of members are enjoying the benefits although a few are in the dark. This is so because naturally people don't do research on organisations that are in their industry and how they affect them. Some are lazy to read, but we have information about Zimura on social media platforms and newspapers that they do not take advantage of. We also go on radio and television just to maintain visibility on all platforms and you hear people saying we don't have time for radio or television.
WA: I understand as part of your anniversary celebrations, you are on a copyright awareness drive throughout the country's 10 provinces. How has been the response so far?
PNC: Our countrywide workshops have received overwhelming support and participation. This has been necessitated by the appetite of the general membership outside Harare who are keen to know what we do and how they benefit from Zimura. Participants are appreciating the workshops as they are bringing knowledge to their door steps freeof charge. We have received testimonials from non-members, members and stakeholders like law enforcement agents after the workshops.
WA: Zimbabwe recently joined the world in celebrating Intellectual Property Day. How significant is that to local artistes especially in view of the scourge of piracy?
PNC: The World IP Day is special for Zimura as it is a day set aside to celebrate innovation and creativity. This year's theme was, IP and Youth, Innovating for a Better Future. You may agree with me that youth is the age of creativity, innovation and exploration. Linking theyouth in innovation and creativity is critical for nations that takeIntellectual Property seriously. Look at the innovative youth in music, film, visual arts tech-companies etc are producing, performing and controlling the sector. You can not talk about creativity in any sector and leave out the youth. Even in our Zimura board,we now have a fair representation of the youth.
WA: Music royalties and copyrights seem to be complex subjects. Are Zimbabwean artistes aware of and understand the Intellectual Property and copyright issues?
PNC: True, copyright is a complex subject not only to artists but the public and law enforcement agents. IP workshops that are being done by Zimura countrywide are part of the solution to ignorance of IP and Copyright issues. However, we encourage the public to follow our social media platforms as we have a lot of information that is useful for artists, relevant stakeholders and the general public.
WA: What are the benefits that come with being a Zimura member?
PNC: When a member joins Zimura, they enjoy the following, royalty collection for all local and international usage, gratuity – those who have reached 75 years of age and attained 20 years of membership), free funeral policy – in partnership with Nyaradzo Funeral Services (Sahwira Mukuru) and groceries, free education on copyright related issues that is workshops and incapacitation allowances among other things"
WA: Take us through how Zimura calculates and distributes the royalties?
PNC: The calculation of royalties is simple. We divide the declared distributable amount by the number of songs that received airplay, reported and submitted by a broadcaster for a given period. The figure we getis the amount per single airplay. Therefore, the more a song gets airplay and logged, the more money is allocated to it.
WA: You have been accused of not distributing the royalties to artistes on time. What has been the hindrance?
PNC: That is not true, Zimura has doneall its distributions on time and every year.
WA: How easy or difficult is it to collect royalties on behalf of artistes from radio stations, nightclubs, bars, shops etc.
PNC: It is not difficult to collect revenue from users. However, there are isolated caseswhere broadcasters and other users delay their payments citing economic challenges and too many players in the market sharing a small piece of cake.
WA: How else do artistes benefit from Zimura?
PNC: We also assist artists in making them understand contracts with either publishers, venue owners or promoters before they sign. We also write recommendation letters for our members for VISA or passport processing wheneverthey want to perform outside Zimbabwe.
WA: I understandZimura has over the years been failing to get payment from broadcasters who arethe main users of content with most citing viability challenges. What is thecurrent position?
PNC: Yes, we have had a challenge withbroadcasters paying on time but our continuous engagements are yielding fruits as many of them are now complying and are current with the payments except fora few.
WA: In pursuit to collect these royalties, I understand you are faced with bureaucratic bottlenecks. Does the government fight in your corner to ensure that artistes enjoyed the fruits of their labour?
PNC: Well, we still need more support from the government, you would find out that some government institutions are a bit problematic in terms of compliance. Some ministries want to use music for free, yet musicians look up to the government for supportso they can put bread on the table. The government should lead by example.
WA: Some artistes have alleged that it has been hard for them to access and take their grievances to the Zimura board. How true is it?
PNC: That is not true to say its difficult for artists to air their grievances to the board. We have an open-door policy, we welcome anyone who may want to know more about what we do or if they have certain concerns, we are free and available to attend. The challenge is they go to the media instead of coming to Zimura or registering their grievances through our social media or emails.
WA: One of your members Fred Farai Nyakudanga lately claimed on different social media platforms that your recently held elective Annual General Meeting was illegal among others issues. How far true are such claims?
PNC: Like I stated before, Zimura's operations are transparent and we are accountable to our actions. There is nothing sinister about our recently held Annual General Meeting (AGM). The AGM was legal as well as the elected Board, as we speak the board is now working.
Follow Winstone on Twitter @widzoanto
Related Topics