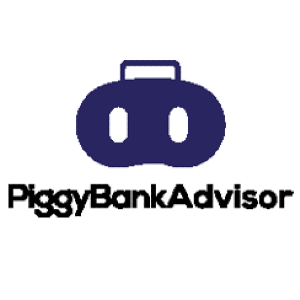 THE world has indeed been changing at an alarming rate and technology has disrupted the way business is being done. For example, the global economy has evolved while the internet of things (IoT), big data and artificial intelligence (AI) have taken centre stage.
This disruption has created opportunities for businesses that are leading the pace in terms of the technological advancements. It can also be deduced that the competitiveness of any company in the new knowledge economy is largely hinged on innovation and the degree of its investment in research and development (R&D).
Innovation is the systematic practice of developing and marketing breakthrough products and services for adoption by customers.
Looking at financial services for example, innovation through new technologies has proved to be a key driver of change and this has led to immeasurable efficiency gains, even though these changes can initially be accompanied by uncertainty and doubt.
In recent years, such innovation has happened on the back of new technological developments, with the phenomenon often being described as "fintech".
As financial services deal in intangible products, it is well suited for technological innovation to lower transaction costs and expedite the delivery of services.
Although this has, in fact, been happening over the history of finance, the recent proliferation of internet connections, home computing and mobile devices, and the development of applications has led to the possibility of lowering the barrier for market entry, paving the way for greater competition in or "disruption" of the financial industry.
The investment advisory industry is no exception and PiggyBankAdvisor, a fast-growing crowd-investing platform, has taken the investing game to another level.
PiggyBankAdvisor is a community of trading and investing enthusiasts that is leveraging off the sharing or collaborative economy. The model is hinged on investment clubs, which are nothing more than a group of individuals or entities that pool resources to invest in a combined portfolio.
This approach not only allows one to diversify investments but provides access to unique opportunities. PiggyBankAdvisor has adopted an innovative approach that makes use of social networks by launching an app that enables like-minded investors to participate in a diversified portfolio, business venture, or project.
PiggyBankAdvisor carefully curates investment opportunities across different asset classes, including stocks, bonds, real estate, and other alternatives to ensure maximum returns.
Investment categories on the app include art, aviation, agriculture, commodities, mining and tourism, logistics, public and private equity and real estate.
The platform also provides all the information that one needs to make informed investment decisions, including risk profile and projected returns.
Users of the app also get direct access to "Piggy", and this ensures a personalised approach to financial advisory. In addition, users can then have access to the various investment clubs through a social network that makes use of WhatsApp Groups. Some of the benefits of being part of the network include:
Social: An investment club makes investing sociable. Meetings take place online, at members' homes, in restaurants or at pubs, where you discuss investment ideas. This is far more fun than agonising over decisions all by yourself.
Education: In an investment club, you pool your knowledge, brainstorm ideas, and get everyone's input when you make a decision. This is one of the best ways to improve your investing expertise.
Diversification: A key principle of investing is not to hold all your eggs in one basket. In an investment club, however, your money is pooled with others. This means that the investment club can invest meaningful amounts in a properly diversified portfolio.
Informed Investments: The collective brain power and experience of people who each have knowledge and experience of different market sectors will produce opinions and information that will guide you to sensible decisions.
Profit opportunities: Research shows that collective investment decisions based on discussion and democratic choice are more likely to produce sustained profits.
Spreading the workload: Research and analysis into potential investments can be structured and spread between club members.
Low risk: Pooling a relatively small amount of money with others is an ideal way to gain hands-on experience of how investment markets work.
With the crowd-driven model and diverse investment options, you can take your investment portfolio to the next level.
Related Topics